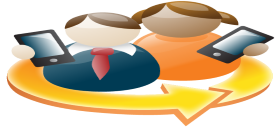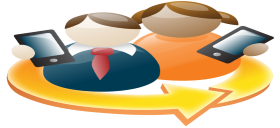 We capture contact information on our mobile phones all the time pretty much anywhere, be it at exhibitions, sales calls or social events. We then manually duplicate this information on our Email Address Book (e.g. Outlook, Gmail etc.) and perhaps replicate the same effort to upload to our CRM database (Goldmine, ACT!, Salesforce, SugarCRM…).
Whilst there is no doubt that this information is valuable, wouldn't it be great if you had an 'App' on your mobile that did this for you…automatically! Based on pre-defined profiles!! So, if I add a new contact to my mobile phone book under the 'Business' category, within a few minutes it is automatically available in my Email Client on my Desktop PC and also uploaded to my CRM…simple but so effective.
What if the 'App' could add some useful fields like Source (particularly useful if at an Exhibition), Account Manager (to allocate the contact to the right Sales person) and perhaps Type (to segment by Lead, Customer, Supplier) so your CRM knows what to do next.
This is huge and has so many applications…if a visitor has left your stand at an exhibition, your CRM could send him a personalised and pertinent email within minutes and the right sales person would get a scheduled call for the next day!
Simple and powerful…and yes, very very cost effective, so email ravi@inconcrm.com for more details on this worthwhile 'App'.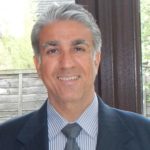 I have worked on several CRM projects and have found that keeping technology simple, makes it most effective. It's easy to get carried away with bells and whistles but if you want good user adoption then just make it easy to use and tackle your main issues. These products get to the heart of the matter, don't cost the Earth, can be implemented quickly and will achieve most of what you need straight out of the box. I am passionate about disrupting Sales & Marketing with innovative technology….connect with me on Skype (ravilal2005), Whatsapp (+447747599294/+971506449083) or Email ravi@inconcrm.com