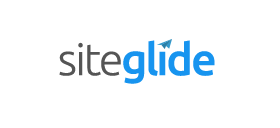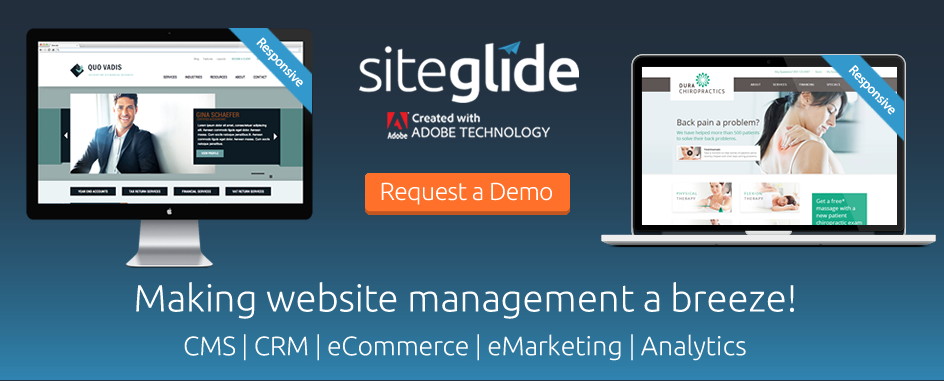 Siteglide makes it extremely easy for small to medium businesses to manage their online presence quickly and securely. With Adobe at its core, Siteglide is an enterprise level solution but with SMB level pricing.
Business owners can now save time and money with Siteglide's integrated approach.
Previously, managing a website, customer database (CRM), email marketing, company Intranet, and document management system from one login was just a pipe dream. Siteglide has changed the way we manage our online business by combining many essential features into one simple management system.
Content Management System providing complete control over your website. Make changes as often as you like, 24/7.
Blog, news, FAQ modules, and RSS feed to communicate with your prospective and existing customers online.
Customer Relationship Manager to record interactions with your website and automate processes such as immediate email responses.
Email Marketing to help promote your products/services or just keep in touch with your customers.
eCommerce facility to sell products or services should you need to.
Custom databases to store a variety of company data with secure rapid access from anywhere.
Access Control – you decide who sees what. Show your best customers preferential pricing, latest deals, special offers not available to the public, for example.
A full reporting suite giving in-depth analysis on each element of Siteglide.
Find out more by requesting a demo here: http://www.siteglide.ae/UAE/uae-contact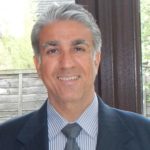 I have worked on several CRM projects and have found that keeping technology simple, makes it most effective. It's easy to get carried away with bells and whistles but if you want good user adoption then just make it easy to use and tackle your main issues. These products get to the heart of the matter, don't cost the Earth, can be implemented quickly and will achieve most of what you need straight out of the box. I am passionate about disrupting Sales & Marketing with innovative technology….connect with me on Skype (ravilal2005), Whatsapp (+447747599294/+971506449083) or Email ravi@inconcrm.com